Holy Crap! I'm Actually Making a Book!
on
October 5, 2015
at
9:02 pm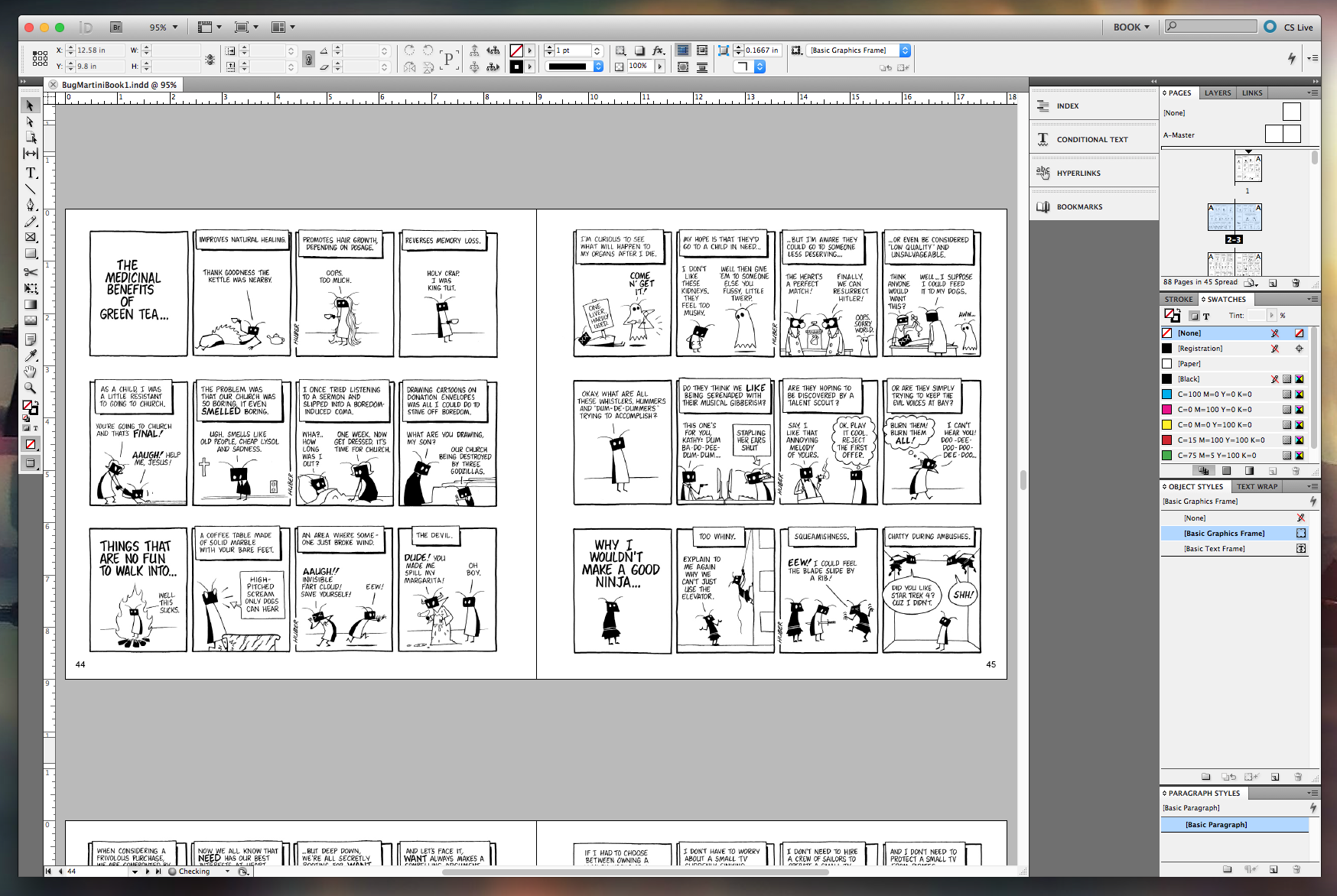 That's a screenshot from my computer tonight. The first Bug Martini book is FINALLY being assembled!
My plan is to have the whole sucker put together in pdf form by the end of October. After that, I'll get a quote from a printer and then it's off to Kickstarter for this Mama Jama!
Stay tuned for more updates.