on
October 19, 2015
at
11:12 pm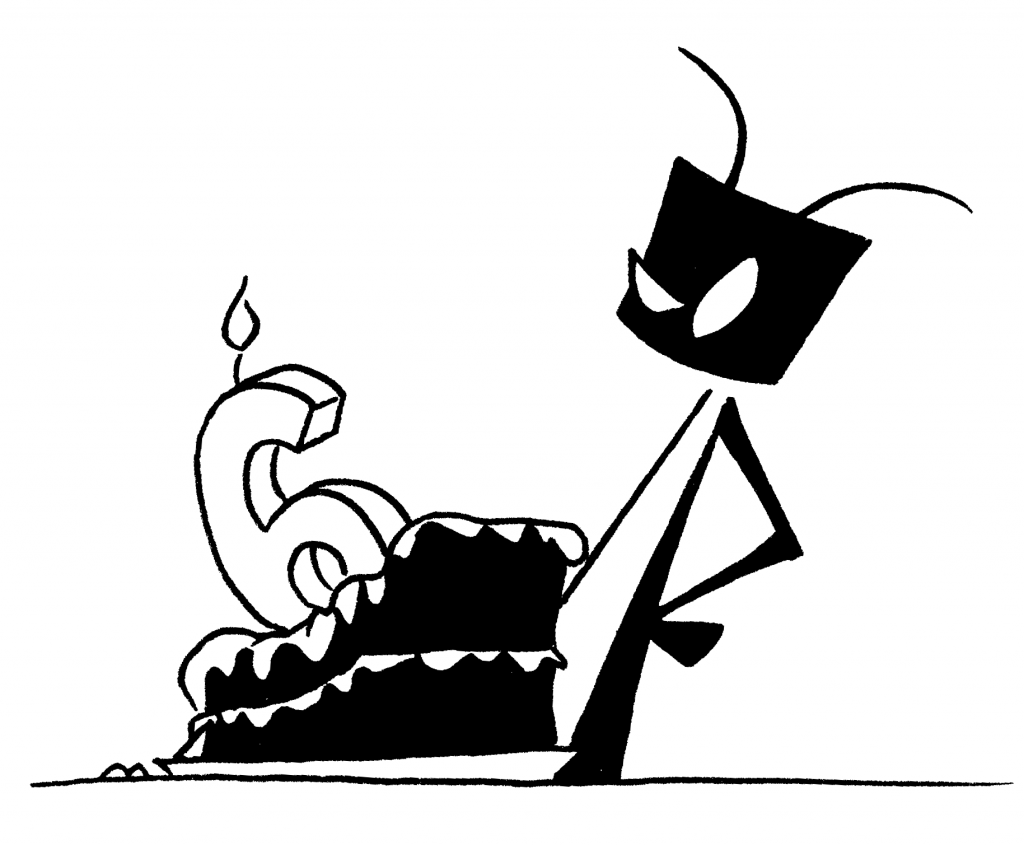 Holy crap! This totally snuck up on me. My old roommate sent me a text to congratulate me on the six year anniversary of my webcomic. I've been so busy with assembling the book that I just plumb forgot.
Thank you all so much for reading Bug Martini! It means the world to me that you have given my comic strip an audience of awesome people. I love reading every one of your comments and you guys and gals make this strip worth drawing.
I hope to have the PDF of my first book collection of Bug Martini strips completed and off to the printer by the end of the month. I'll keep you all posted on my progress.
Thanks again to each and every one of you!